Anchor point
Meiling Scenic Area
Google Rating:

4.2

Score
Travel tips
Don't forget to try the unique local plum dishes.
Chushuikeng of Wulong Trail, which is a 2-km journey, is a popular destination for watching fireflies.
The plum blossom season of Meiling falls between December and January.
The firefly season of Meiling is in April and May.
Introduction
Meiling is situated in Wanqiu Village, Nanxi District. The mountainous area here is open to the public and features several trails of different difficulty levels. In May and June, you can enjoy the tung flowers, pick plums, and watch fireflies in Meiling. After the season of plum blossom is over, famers begin to pick plums to prepare special plum dishes that are very delicious. When night falls, you can plan a summer rendezvous with glowing fireflies.



The winter plum blossom in Meiling is not only a feast for the eyes, but also an opportunity for hiking in winter. Since the plum trees are planted in different sites, you have to walk several trails to visit all of the proudly blooming plum flowers in Meiling. In recent years, local farmers have stopped using herbicides to let plum trees grow in the more natural environment and provide the fireflies with the more favorable habitat. Meiling's advantageous environment can thus be better preserved, giving more people the chance to marvel at the ecological richness of Meiling.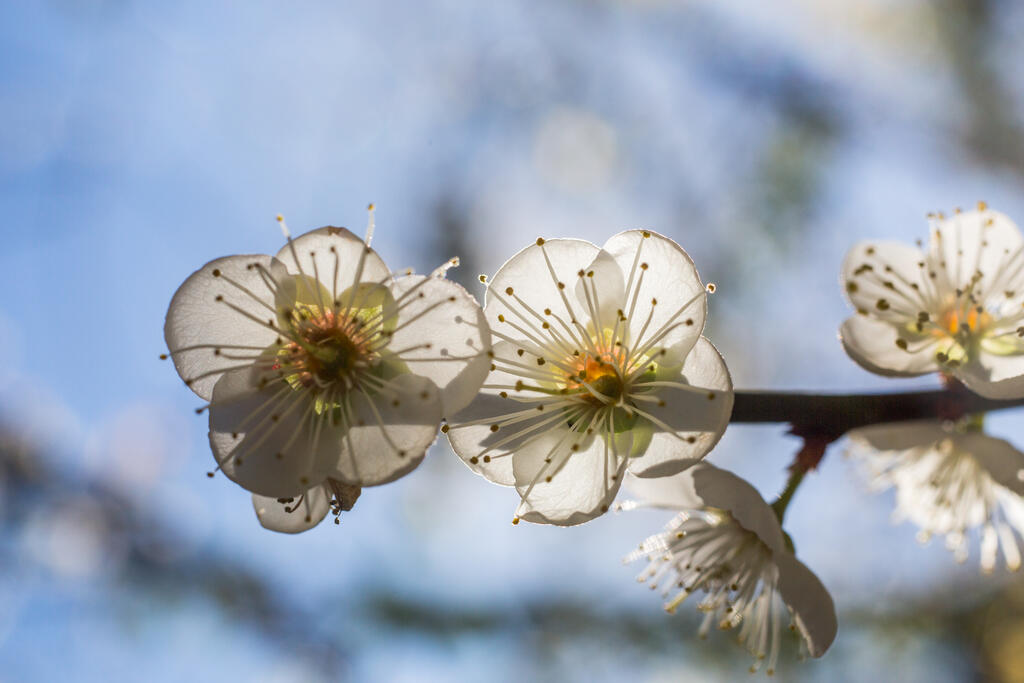 Information
Opening Hours:
Sunday:open 24 hours
Monday:open 24 hours
Tuesday:open 24 hours
Wednesday:open 24 hours
Thursday:open 24 hours
Friday:open 24 hours
Saturday:open 24 hours
Admission charge:
No ticket
Recommended length of visit 2~4 hours.
Services & Facilities
Observation deck
Bus station
Parking
Selling
Trails
Reminders
1. There are many routes, depend on personal physical condition when you go climbing
2. There are no water offer on the trail, please bring sufficient water and food when you go climbing
Meifeng trail: 2.3 km, one way for 60 minutes, general route
Wulong trail: 2.1 km, one way for 50 minutes, parent-children route
Meilong trail: 2.5 km, one way for 70 minutes, exercise route
Ridgeline trail: 2 km, one way for 60 minutes, exercise route (through other trails to arrive)
Guanyin Trail: 1.8 km, one way for 60 minutes, challenge route
One line sky trail: 2 km, one way for 60 minutes, challenge route
Parking
Visitors can park your car at two story parking lot.